We are feeling so proud a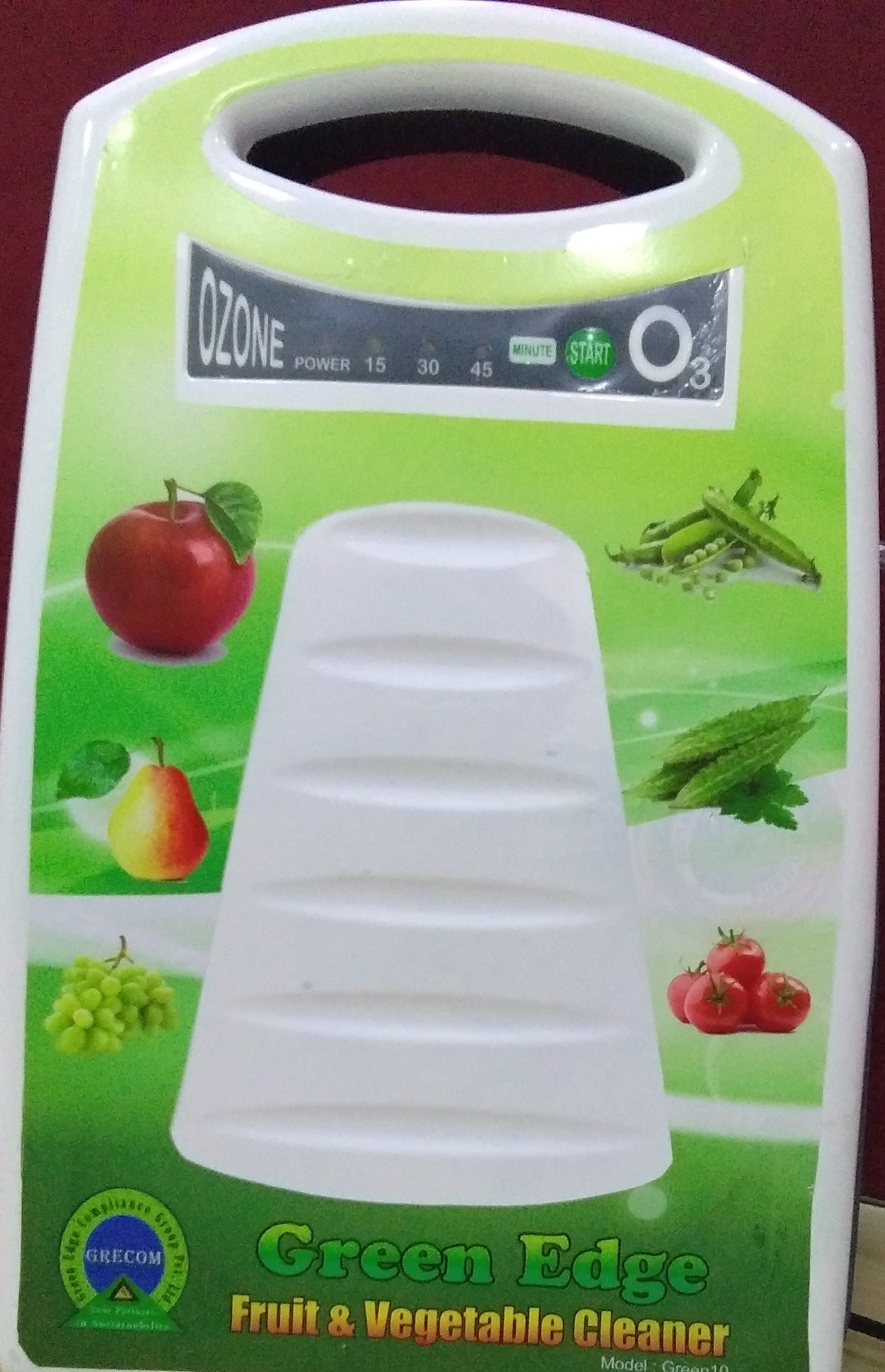 nd pleased to present our innovative 'Green Edge Fruit & Vegetable Cleaner' for you & your family. Illuminate Green Edge Company has attempted to bring a necessary and important product for all of its respected customers.
Now make fruits and vegetables safe for consumption with the help of "Green Edge Vegetable and Fruit Cleaner". The vegetable and fruits that we eat are sprayed with pesticides, insecticides, and other harmful chemicals. Rinsing them with tap water is not enough to remove the traces of chemicals, thereby exposing you to adverse effects. Green Edge Vegetable and Fruit Cleaner uses powerful ozone technology to sterilize the fruits and vegetables making then fit for consumption.
Clean your fruit & vegetable in 5 easy steps:



The vegetable and fruit cleaner uses a revolutionary Ozone Disinfection Technology, which kills bacteria, viruses, fungi and other pathogens present on the food items that may lead to food borne diseases.
This appliance does not use any consumables for producing Ozone. It is produced using oxygen present in the atmosphere. Hence, it does not require any service or replacement of any parts.
It is one of the best Fruit & Vegetable Cleaner machine introduced in the market.